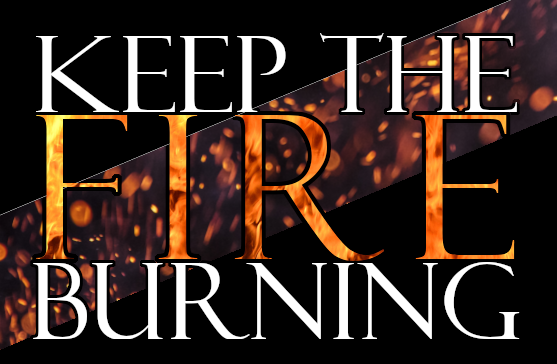 Keep The Fire Burning
Welcome to our first school - Keep The Fire Burning. We are excited to host it and hope you enjoy it.
This is our vision: To host a school that encourages us all to look at the areas of our life that destroy our longevity, that encourages people to be positioned daily to go deeper and stronger in the knowlege and love of God!
How this will work: We will work on a twelve week lesson structure, with two sessions a week. We will also have a launch and wind-up session. The lessons will be on Monday and Wednesday afternoon/evening (Tuesday /Thursday morning for us in Australia) with the launch and wind-ups on Fridays (Saturdays for us).
All sessions will be live-streamed through this Teachable site. You can even use a link to jump on the live stream and join in the chat. If you cannot be there live, feel free to watch it later, we have no plans on ever removing access to this course.
You will also have a printable handout available for every session.
The curriculum costs $200 usd, that pays for unlimited access to the course through your teachable registration.
The first (opening) session will be Friday 18th Sept (Sat 19th in Australia), winding up Friday 12th December (Sat, Dec 13 in Australia). Our subsequent sessions will be on Monday and Wednesday (Tuesday and Thursday in Australia). Session times will be 8pm ET, 7pm CT, 5pm PT, 9.30am Adelaide time.
We have invited some amazing friends to join us in this school, each week we have invited someone to speak on the first session, and Lana or Kevin will speak on the second. Each session will go between 1-1.5 hours for teaching and live ministry (or however the speaker feels led).
Feel free to have scroll down and have a look at the curriculum.
We hope you join us!
If you have any questions, please feel free to email us at [email protected]